Dershstock '99
Greetin's from Texas Ya'Awl!
We are coming all the way from here

just to throw a party.
Dershstock '99 is on!
Saturday July 3rd through Monday July 5 the place to be is Phoenicia NY. Everyone

is welcome.

As always there will be plenty of sun, food, drink and people. But this year Hanna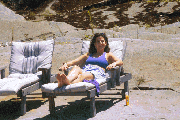 and I are also going to bring some genuine Texas BBQ Sauce to get things going. So come on and do some hiking in the mountains, or swimming in the pool or the pond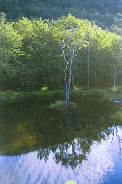 , or sitting in the hot tub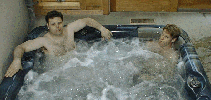 , or hangin' with the cool people

, or play tennis

, or eatin' or drinkin'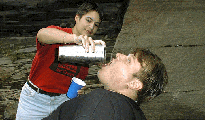 or dancin'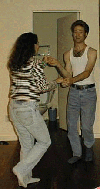 (not in lines!, texas has not done that to me yet).

The beds are somewhat limited, but there is plenty of floor space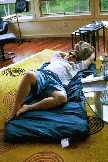 , and more camping space outside than we can possibly fill up.
Here is a suggestion of some stuff to bring: Food/drinks (please)
, towels, bathing suits, no bathing suits, sun screen, bug spray, tennis stuff (there is a court), friends, significant others, insignificant others, kids, pets, sleeping bags, hiking stuff, rock climbing equipment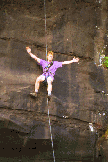 (there are great cliffs to climb), musical instruments, games, toys, tents, yourself. This year I will not be able to bring many CDs so bring some music.
Kate Blatt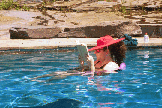 has volunteered to be Chief Dershstock Chef.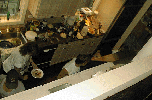 She wants to make a big meal on sat night and has asked that if you want to get involved you get in touch with her at k_blatt@harvard.edu or at 617-666-9059.
Or just feel free to bring other food or drinks without getting in touch with her.

RSVP not required, but appreciated.
There are some other Dershstock pictures that are still on the web from the past (thanks to Charles and bunch of other people for the pictures).
You can get in touch with me with more questions by emailing me at dersh@alum.mit.edu, or phone (713) 807-8007, or up in Phoenicia (around the time of the event) (914) 688-5659 or (914) 688-5506. If you are looking to carpool (give or receive) get in touch with me.
See yous guys up there,
Dr. Dersh
Well, that depends on where you are coming from. From Boston go West on the Mass Pike for a long time, for as long as you can actually. It then enters NY state, and becomes the Berkshire spur. Stick with it. It ends and you have to get on to the NY thruway. Go South towards New York City. Go 22 miles to exit 20, Saugerties exit, site of Saugerties '94 (yes it was
right there). Take a left at the end of the exit ramp, and then a right at the end of the road on to Route 212. Follow the signs towards Woodstock (Yes this is THE Woodstock where neither festival was). After 8.8 miles on Route 212 you will get to the center of Woodstock. Nice little town. Enjoy it as you go through. Route 212 will bear left, so you do the same.
After 1.9 miles you will get to Bearsville and a fork in the road. Bear a little to the right, and stay with 212. From this point go 8.9 miles to an intersection. Just before the intersection is the Catskill Restaurant, then Tiso's restaurant (has OK pizza but I haven't been there in years)
Take a right at this intersection. After a After 3.7 miles you will get to the quaint little town of Phoenicia. Just before you actually go into town take a left and go across the bridge. Then immediately after the bridge take your first right. This is High street (no drug jokes please).
Regardless of where you are coming from, Everyone should tune into this part of the directions. If you're coming from NY, this is where you join in these directions from the other ones below. After 0.9 miles you will see a somewhat damaged, and closed one lane bridge on your right. The road then bears to the left. The road has just become Woodland Valley Road although you would not know that. Just follow this main road (After you cross over the narrow bridge don't go up the dirt hill, stay on the paved road). If you have been to the old house then you might recognize it on the left after 0.9 miles, if not your loss. From there continue on for another 2.5 miles, and you will see a small road off to the left across a bridge, there is a sign that says 977, and there is also a sign that says Tonisgah Road. Take the road accross the bridge. You are now on a dirt road. We will probably have some signs or balloons or porcupines or something there to mark this turn. You are on this dirt road for 0.7 miles, and then you will see the drive way to the house. It really is up in the middle of no where so once you are on this dirt road you can't miss it. The driveway has two big stones, one on each side. Just park on the "main" road, don't drive up the driveway. Total mileage from my house in Cambridge to Phoenicia is 215.1 miles, 3 and a half hours. Your actual mileage may vary.
Then take the NY Thruway North. Get off at exit 19 Kingston. After the toll you will go onto a rotary. Get onto route 28 West, the sign says towards Pine Hill. After about 22 miles or so (unfortunately I have not driven this in a while so I don't have exact mileage) there is an orange sign on the right that says detour to Woodland Valley Road. Take this
right. At the bottom of the hill is another detour sign, that points to the left, and a bridge straight ahead. Take this left (Don't cross the bridge) and continue with the directions above. Should be about two and half hours from NYC.