Dershstock 2002



This year Dershstock will be happening from Thusday, July 4th until Sunday July 7th, so come on by for a good time. Here are some pictures and some other important information, like directions and stuff:

Dershtock happens in Phoenicia, NY and all are welcome. So feel free to bring friends, family or anyone else who you think can put up with us.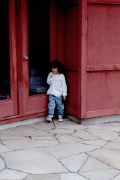 Have you been feeling trapped lately?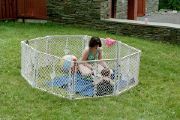 Dershstock will help you get away.

If you feel like swinging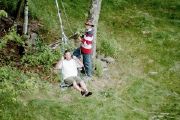 then make sure you bring the proper equipment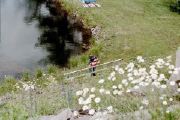 .



Things to do at Dershstock:
Eat, Drink, be merry, rock climb, hike, swim, screw, play tennis, play ultimate (on the new field!), go antiquing, Hot Tubbin', saunaing, did we mention drinking, play music (or sing, or listen), play games, sit by the bonfire, read, hang out, meet cool people, philosophize!


Things to bring to Dershstock:
Sleeping bag, tent (if you want to camp), bathing suit (optional), food (bring some stuff, and we are all pretty communal about it & there is always a grill on), drinks (beer, wine, great bottles of Scotch etc. ), ice, coolers (we always have more food than fridge space), sporting gear (hiking, rock climbing, tennis etc.), games, friends, musical instruments, CDs (it is hard to bring much music from Texas), towels, cameras, art supplies, good weather, philosophies!

The beds are somewhat limited

, but there is plenty of floor space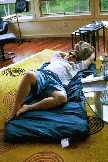 , and more camping space outside than we can possibly fill up. So tents are probably a good idea. A few people have asked about local hotels. The closest is the rustic Ray's Cabins, (845)-688-5410.



There are still some great Dershstock pictures on the web from the past seven years of The 'Stock.

RSVP not required, but appreciated.

You can get in touch with us with more questions by emailing me at dersh@alum.mit.edu , or me at hannal@world.oberlin.edu or phone us at (713) 571-8866, or up in Phoenicia (around the time of the event) (845) 688-5659 or (845) 688-5506.
Or you can just leave us a message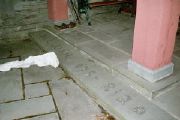 If you are looking to carpool (give or receive) get in touch with us. Lots of people need rides, so offer if you can.


See yous guys up there,

ps For anyone who does not know, and was wondering...The rumors are true...Yes, we got married this past year.