Our Wedding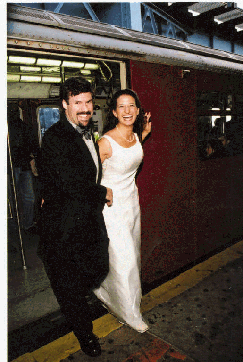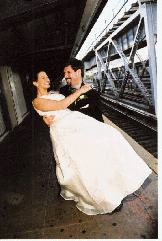 The 7 Train, of course. How else would anyone go to a wedding?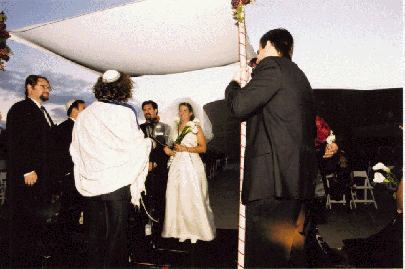 The ceremony was outside and the sky was beautiful. Note how hard the guys are working holding up the chuppah (wedding canopy) due to the typical fall wind conditions. Luckily Ted (father of the bride) made a sturdy and gorgeous chuppah. Does anyone look cold?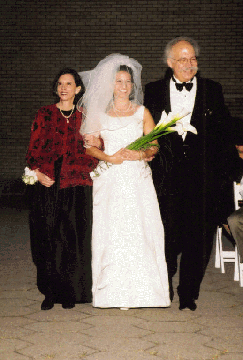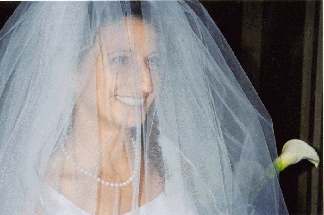 Despite her best efforts to prevent it, it was all to no avail...but the veil did not blow off until after an appropriate time.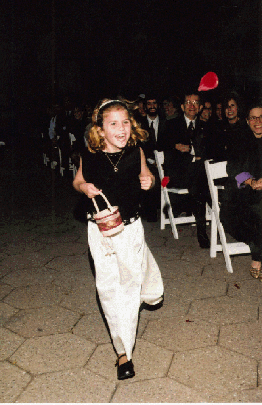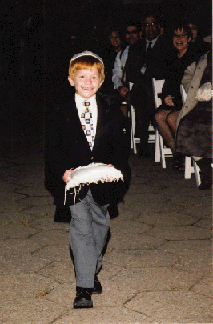 But the flowers blew around just fine. And clearly The Ring "Bear" was up to something...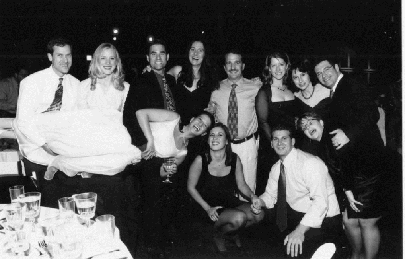 The bride can't seem to keep her feet on the ground. First the airplane proposal, then this.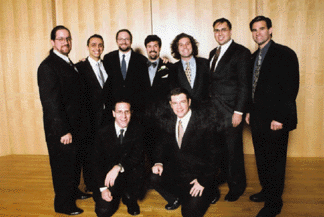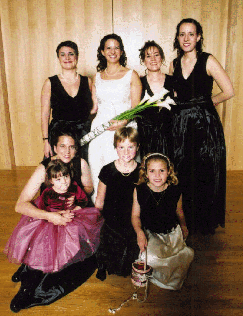 Lots of guys and chicks helped with the big event.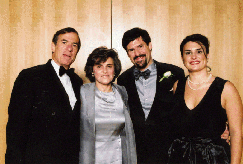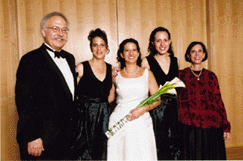 Especially our families.
Thanks to Rocky Horror and Animal House for the late night entertainment.
And for our honeymoon we headed off to Thailand.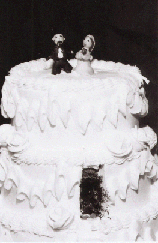 Figurines above by Lori.